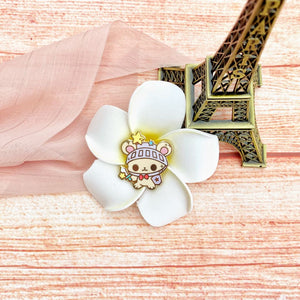 Amorettes Story
Anti Virus Protection Bear Enamel Pin
Regular price
$7.00
$0.00
Unit price
per
Pin Details
♥ Hard Enamel Pins
♥ Gold Plated
♥ 1.25 inches tall (381mm)
♥ Double rubber clutch 
♥ Illustrated backing card
Welcome to one of my latest pin designs from my Anti-Fraud Project. This project was one that was important due to personal issues. However, this project is aimed at creating awareness and provide insights on the varieties of frauds and the different ways of prevention against each of the different frauds. 
Today we have my cute little bear from my original series of my anti scam kickstarter! My little cuddly bear is here to remind everyone to always stay protected and protect your confidential information! More than that, be sure to protect yourself from the pandemic too! Be safe everyone


Please refer to the Pin Grading Guide for details and description of the different Pin Grades available before purchasing. 
Please also refer to the Shipping And Handling page for more information related to order processing duration, shipping duration, return and refund policies etc. 
---